Choosing Business Models and creating a Business Plan is very important, no matter what size, big or small, your business is. The business plan will serve as a guide that outlines your goals and all the details regarding how you can reach such goals.
But planning is just wishful thinking without proper execution and a solid business model. First, you must build a solid Business (Plan) Model. The business model will provide you with a structured framework of all your ideas, goals, and strategies for your business. It can also serve as a tool to determine the feasibility of your business which can be used to attract investors when capital raising.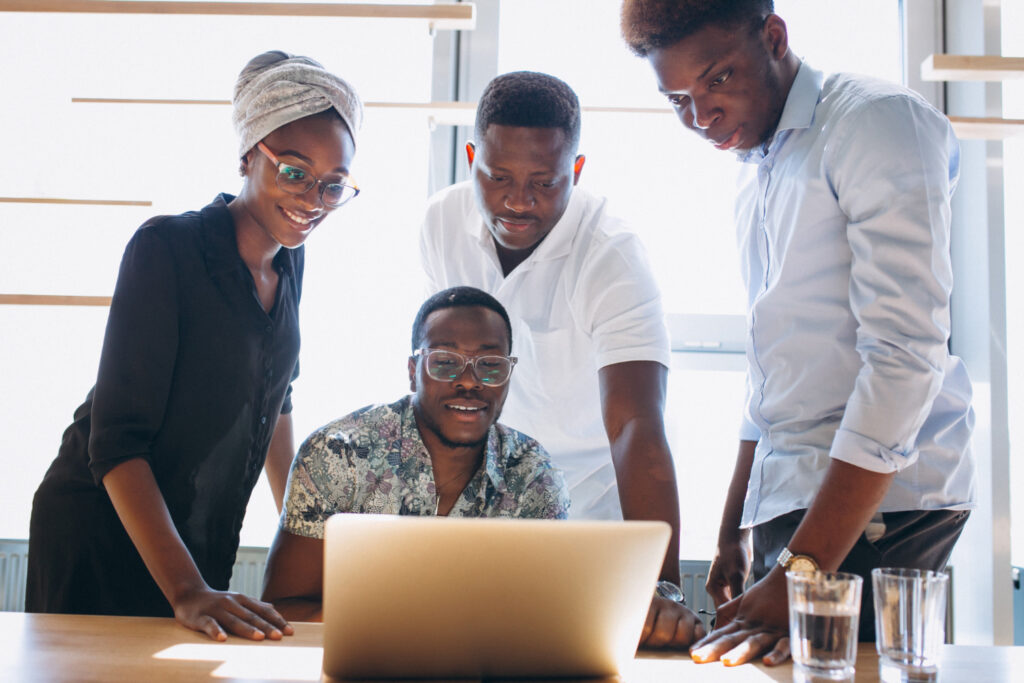 In order to develop a business plan, clarity is required on what business models your business will use. Hence, this article will review several business model examples and their impact when creating a business plan.
Business owners have it hard, facing many challenges in making their businesses grow. Planning and strategising must face reality very soon when choosing a business model to implement. Every business model will, of course, have its advantages and disadvantages and also needs to be checked if that really will work for the type of business you are going to pursue. Nevertheless, choosing a great business model allows you to create significant value for customers and turn your enterprise into a financial success.
Read More: Business Plan Writers and 8 Critical Questions to Ask.
In principle, there are many different startup business models to choose from. We present below some of the most commonly used business models today to know more about these business models.
Included are
Business Model

examples that can turn your business plan into success:

1.) Subscription-Based: This is where customers need to pay a subscription fee to gain access to the product or services. These kinds of business plan models used to be for magazines and newspapers, but nowadays, this business model is used by many businesses and websites. (Examples) Software as a Service (SaaS) Business Models (e.g., Salesforce, Mailchimp, Adobe), Rental Machine Business Models.

2.) Project-Based: In this kind of model, this is where you work on a project and then charge for that project at a set fee. Large projects like infrastructure, consulting firms or web development projects need project-based business models. (Examples) Consulting Business, Construction, and Mobile App Business.

3.) Product-Based: This is the most commonly used business model in demand and popular. Every store selling physical products, such as clothing, jewellery, cars, etc., are all businesses that apply product-based business models. (Examples) Jewellery Store and Used Car Business.

4.) Service-Based: This business model is the same as Product-based business models except, instead of physical products, they offer services that consumers need, such as Hotels, Restaurants, Consulting, etc. (Examples) Hotel businesses, Restaurant businesses, and IT Consulting.

5.) Franchising: This is a business model where you can sell the right to use the business model to others in exchange for a percentage of profit. This is usually common for Restaurants or any food chain businesses, clothing stores, etc. (Examples) Hair / Beauty Salon businesses, Quick Service restaurants.

6.) Freemium: A popular business model nowadays due to the allure of offering free simple and basic services for users, but charges for more advanced and additional features at a premium. (Examples) The note-taking app, Evernote and the music-streaming platform Spotify. These apps allow users to use the basic features for free, but a premium account grants access to additional features such as offline access.

7.) Retailing: One of the most common business models entrepreneurs often start with. It is a business model where a retailer purchases products from a distributor or wholesaler and then proceeds to sell the said products to the market. (Examples) Retail Store, Fuel Filling Station Station, and Pawnshop.

8.) Marketplace: Another popular business plan model that offers a platform to connect buyers and sellers. Not only is this applicable for brick-and-mortar businesses but also for E-Commerce. The marketplace serves as a middleman between the seller and the buyer meet in exchange for an agreed commission rate. Providing a seller with a place to sell and look for buyers, in addition to providing a place for buyers to look for sellers/vendors/stores which sell products they want.

9.) Broker: Work on the buying or sell-side and obtain a commission upon a successful transaction. In other words, the broker acts as the middleman that brings together the buyers and sellers in exchange for a fee if successful. (Examples) Real Estate Brokerage Firm, e.g. RE/MAX.

10.) Affiliate: The main task in this model is to refer a customer/target market to somebody else's shops and obtain a commission in return. This is not to be confused with a broker since the broker can work independently or employ other agents; plus, the need for brokers to have a license is critical. On the other hand, an affiliate is free to refer a customer to a shop without the need to apply for a license.

11.) E-Commerce: This refers to a business transaction conducted online. In other words, it is a business model where all sales happen via the internet without a physical presence. It is one of the most successful startup business models that takes advantage of the internet and the convenience of having the platform online, which opens up the opportunity of targeting a wider range of the market. (Examples) Takealot, Superbalist.

12.) Dropshipping: A E-Commerce business model where a product is sent directly from the manufacturer to the customer, and the business only secures the customer. Its business is not to keep the products it sells in stock but purchases it from a third party and then ship them directly to the customer without having to shoulder the handling fee in some cases. (Examples) Amazon, eBay, and Shopify.

13.) Rental Business: As simple as it sounds, the operation for this business model is renting something to an interesting market. It could be products, Mini Storage Space, Serviced Office, or renting Equipment such as Rental Machine Business. (Examples) Regus, Spaces, and Storage.

14.) Manufacturing: Another common business model that focuses on taking raw materials and producing products. This also applies to companies that assemble finished products from premade parts. A business where you can split into direct sales (e.g. Dell selling directly to customers) and indirect sales (e.g. Acer, HP selling via retailers).

15.) Niche Businesses: This kind of business model is not completely rare but not common either. This is due to its focus on the needs of a market niche and service it in a way with products and services that a larger business can't. (Examples) XERO, OMNI.

16.) Network Businesses: One of the most popular business models of all ages and for different use cases. It is a model where the value for each customer increases the more users the network has. (Examples) Facebook, LinkedIn, and Twitter.

Of course, the above list is just the tip of the iceberg. There are many more business model examples out there that are used and have left a footprint in their respective industries.

Read More: Are Business Plans Still Relevant Today?
Choosing between Business Models
Many business models are obvious as most industries work in certain ways. However, in some cases, you can choose which business models you want to use. So here are the qualities to look for from a financial perspective when choosing your next startup business model:
Recurring revenues
Scalability
Low fixed costs
Upfront payments
Low Capital intensive business models
Easy to enter
Leverages your skills
All these factors influence the quality of earnings and, therefore, should be considered when choosing between alternative business models.